Evolutionary Eats was born in 2011 as college internship project.  As a student fascinated by food media; television, magazines, and books, I wanted to learn as much as I could about everything involved.  In my final year, I made several applications to multiple media outlets, but unfortunately, was rejected by each and every one of them.  So I worked with my instructors to create a strategy to reach my goals.  I created an internet presence.  I took photos, I wrote, and I made a couple of videos.
Everyone has evolutionary points in their lives, what others call life changes.  What is a change without evolution?   If we don't evolve with the changes then we are destined to repeat the same thing over and over again until we do change.  If you keep eating crap, you won't get healthier and feel better.  That's just an example.  If you don't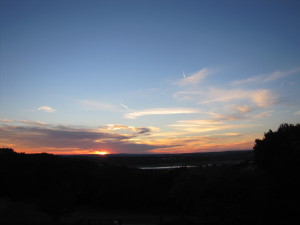 change a thought or attitude your life won't get better.  Sorry, but I am a bit of a philosopher.  Evolutionary Eats has been going through many changes lately; and until this very moment that I am writing this I could not figure out why things were not working, why it wasn't growing and changing. Getting healthier.
This morning I had a conversation with a friend who is often a reflection of myself; all the good, the bad, the changes, the joys, and tragedies experienced in life.  My evolution opened up this morning in that brief conversation. I am, 1. a teacher, 2. a writer, 3. an artist, and food is the vehicle.
P.S.  You may notice that there are ads for products in the text as well as various locations throughout the website.  If you click on an ad, I may be compensated.  If you buy a product linked from my website, I may also be compensated.  It's a way for me to be rewarded for content that you are enjoying.  Money, as my favorite Rabbi says, is really a certificate of appreciation for a job well done.  Thanks for visiting and come back again soon!
Save
Save
Save
Save