I started baking cookies when I was about ten years old. I wanted a chocolate snack, and my mom was busy, so she handed me a cookbook and told me to find something that I thought looked good. It was an ancient cookbook, now in my sister's possession. I picked out a recipe for peanut butter cookies, and proceeded to gather the ingredients. The recipes called for specific measurements, and I suddenly discovered that our house did not have a single calibrated measuring device, like cups and spoons. We had coffee cups and spoons for place settings. Not knowing that a recipe may not work without accurate measurements, I proceeded to make the cookies. It took several additions of flour to get the correct consistency, but it finally worked. I recruited my older sister and we rolled and squashed the cookies and managed to get them baked. It's still my favorite peanut butter cookie recipe. I know, it wasn't chocolate, but the effort was satisfying.
Baking cookies became a weekly ritual when I had young kids in the house. I could control the sugar and avoided all artificial ingredients. The chocolate drop cookie was one of the favorites and most requested. I made it as often as possible, but it required a little extra effort so it wasn't in regular rotation. Later, it dropped off the list completely.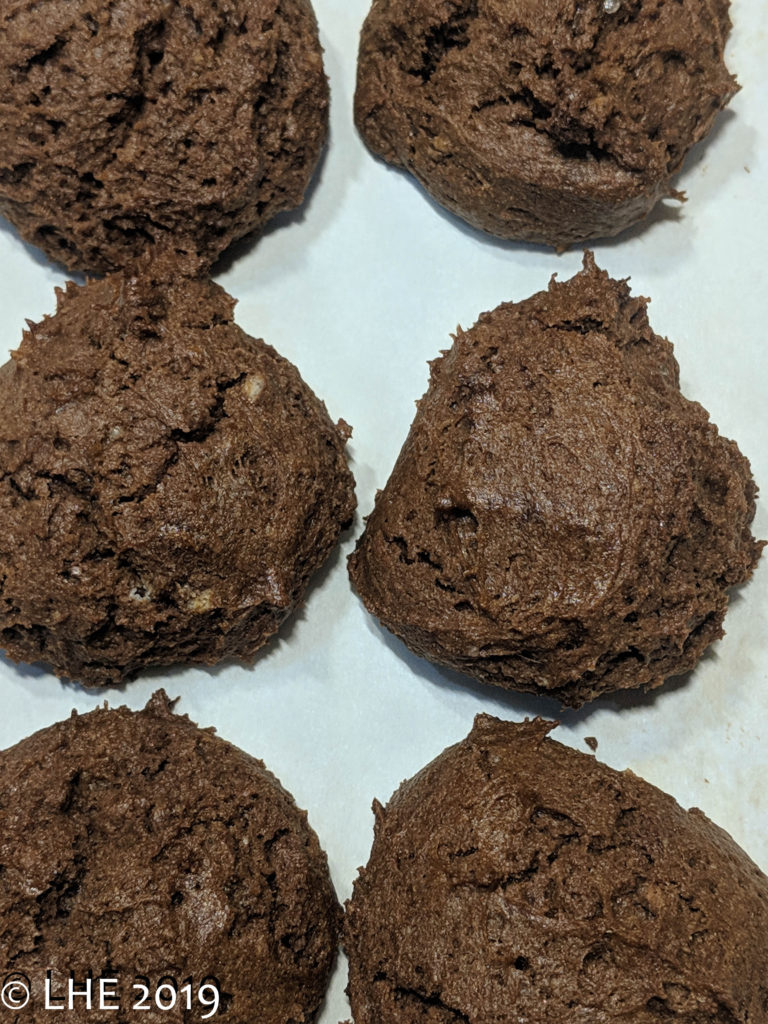 When I moved recently, the recipe popped up again. I now bake only gluten free foods, so adapting this recipe to a gluten free flour blend took some thought. Then my typical procrastination kicked in, the recipe was at the bottom of the to-do list, and other recipes got priority. It's a process. Not always the best, but things eventually get done. The procrastination paid off. The adjustments were easy after some time to consider the options. The cookies were much better than I expected, and the cake like structure was better than the classic all-purpose flour recipe.
The cookies would be fine with a dusting of powdered sugar, but frosting makes the cookie insanely delicious. The Chocolate Espresso recipe is my basic go-to for anything chocolate.
Chocolate Drop Cookies
2 cups Namaste Flour Blend
½ teaspoon salt
1 ½ teaspoons baking powder
1 cup granulated sugar
1 egg
¾ cup milk
1 teaspoon instant espresso (optional)
3 ounces unsweetened chocolate squares
½ cup unsalted butter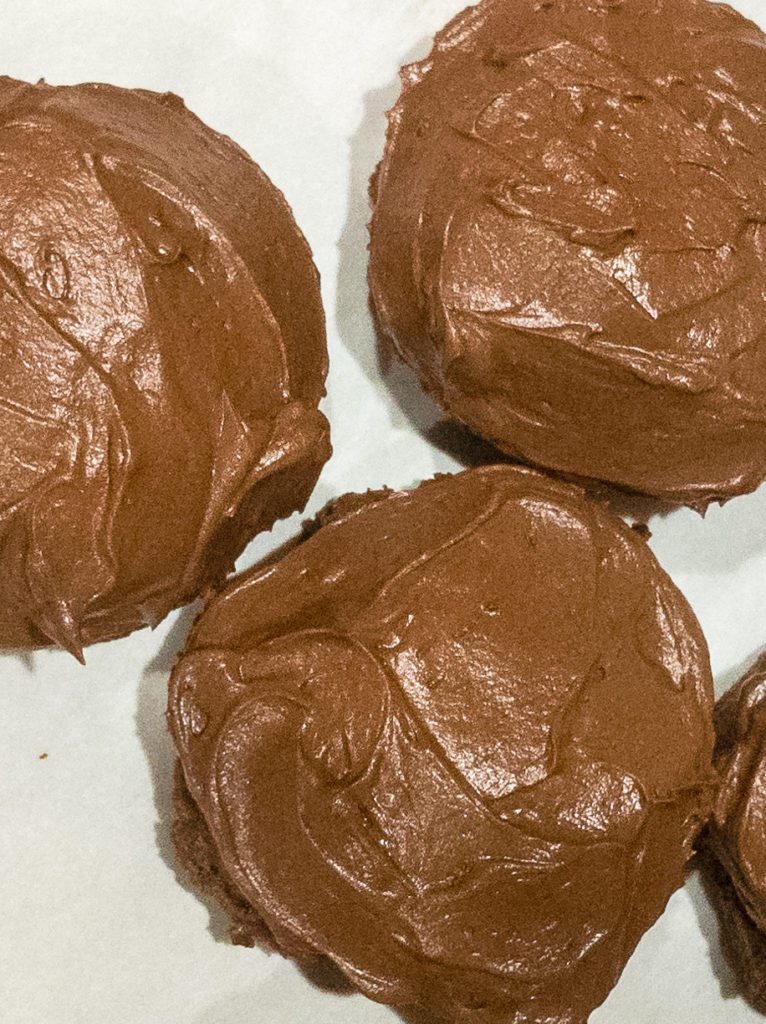 In a large bowl, mix flour, baking powder and salt. Melt chocolate and butter over low heat; set aside to cool. Blend instant espresso with the milk. Beat the egg, milk and vanilla together. Add the sugar to the flour blend and slowly add the milk mixture to the dry mixture, stir until combined, slowly add the chocolate mixture and stir to combine thoroughly. While the dough rests at room temperature, preheat oven to 350 degrees. Line a baking sheet with parchment paper. Drop cookies using a scoop a few inches apart. The cookies don't spread, but don't overcrowd the pan. Bake for 8 minutes, turn the pan and bake for another 7 minutes. Remove from the oven and cool 30 minutes on the pan. Frost with Espresso Chocolate Buttercream Frosting. Allow the frosting to set for about an hour before serving. Store in an airtight container in a single layer.
Instant espresso adds a deep and intense note to the cookie. Feel free to leave it out, but it it makes this cookie a stand out.