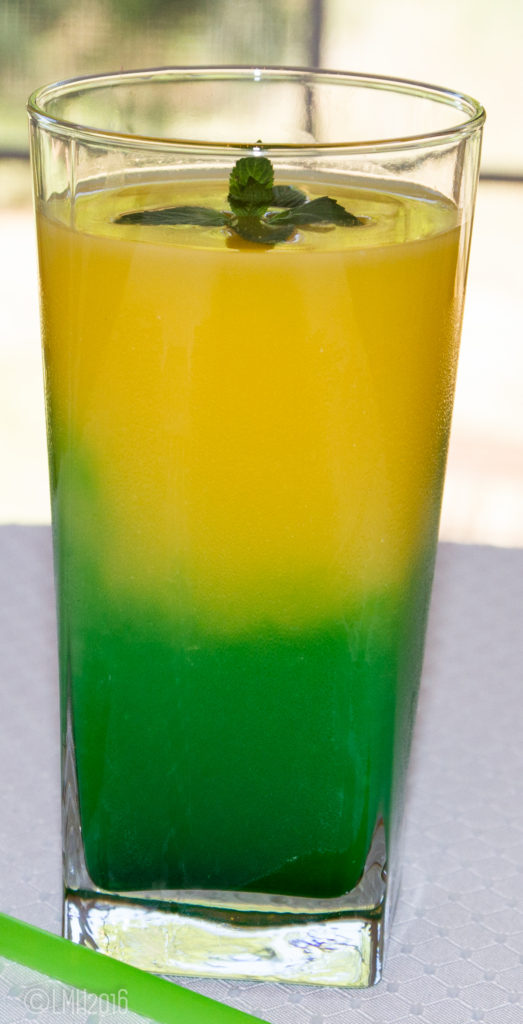 This is a beautiful drink, with a refreshing flavor. It's similar to a Tequila Sunrise in concept, a beverage that uses the science of viscosity to create, with the syrupy creme de menthe sinking to the bottom. When it's stirred, the color becomes a beautiful minty green, and everyone who sees it wants it for St. Patrick's Day.
I keep a bottle of Creme de Menthe in the refrigerator for this cocktail, and buy low pulp orange juice. Pulp makes the effect of the orange juice floating on the Creme de Menthe more difficult to achieve.
Tequila on the Green
Makes 4 Cocktails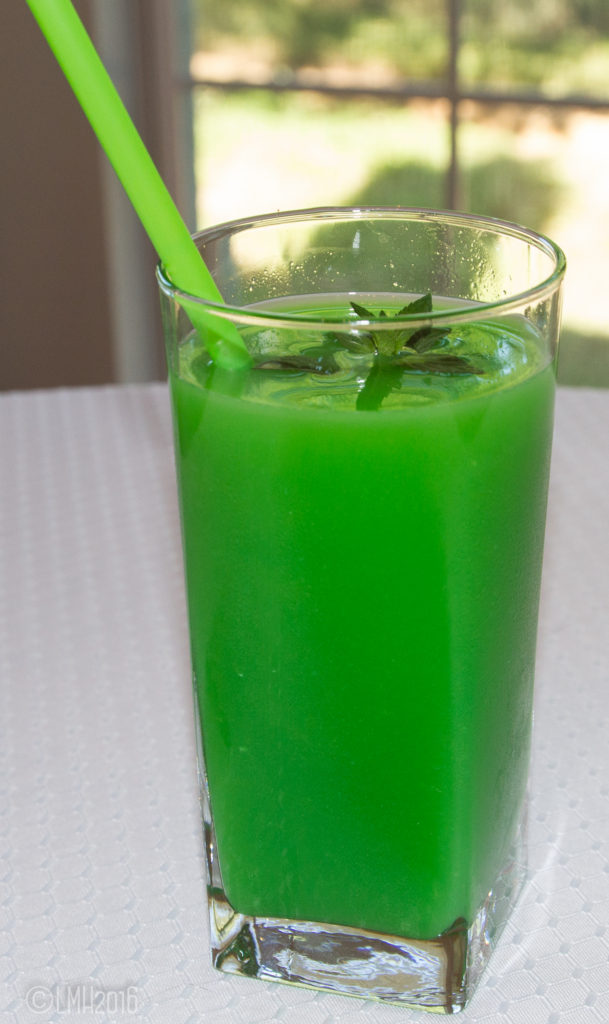 6 ounces orange juice
2 ounces tequila, reposado is preferred
1 ounce crème de menthe, green
2 splashes of orange liqueur
4 sprigs mints leaves for garnish
It's important to follow these steps to get the best effect. Chill the crème de menthe and orange juice. In a chilled Tom Collins glass, add the orange juice, tequila and orange liqueur. Stir to combine. Using a spout measuring cup, slowly pour the crème de menthe into the center of glass. If all goes well it will sink to the bottom of the glass, as shown in the photo. Float the mint leaves on the top and serve. Allow the drinker to stir to combine the ingredients. Stirring gives the cocktail a bright, almost fluorescent green color.