Below, is my classic family recipe for Salmon Patties. For many years, probably since salmon were first turned into patties, there has been an argument about fresh versus canned salmon for patties. Here is my contribution to the argument, whether to use fresh salmon or canned salmon. I use canned just because it's easier and cheaper. However, because of the quick processing, canned salmon provides a slight nutritional boost from bones, skin and more omegas. Since we don't always get enough healthy fats, this is a bonus for the canned salmon argument.
When I first wrote this recipe, I used classic all purpose flour and regular gluten filled bread crumbs. The recipe works for both wheat and gluten filled ingredients using the same measurements.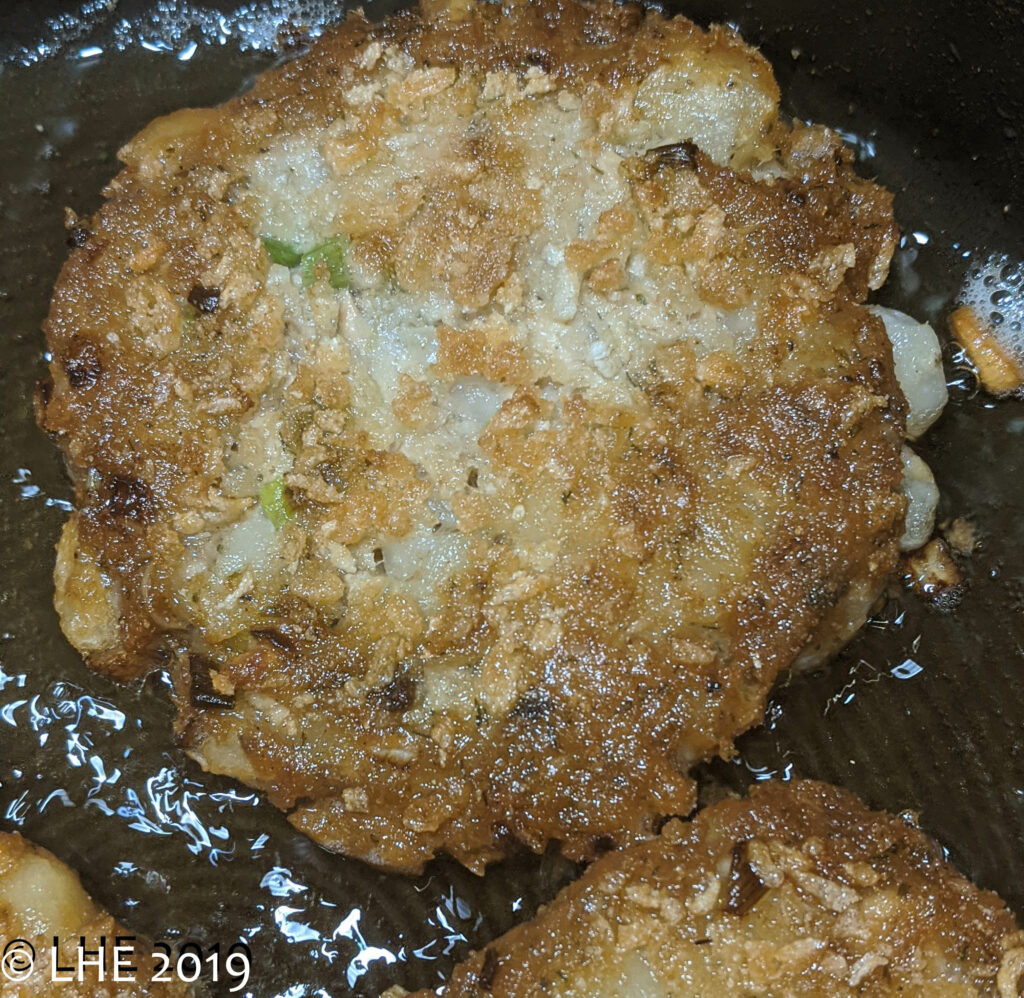 Gluten Free Salmon Patties
Makes about 12 patties
2 – 14.75 ounce cans pink salmon, drained, reserve the liquid
2 cups frozen diced hash brown potatoes
2 large eggs
1 bunch scallions, sliced and green tops reserved for garnish
2 cloves garlic minced or grated, about a tablespoon
2 tablespoons gluten free flour blend with xanthan gum
1 teaspoon cayenne pepper, optional
1 teaspoon black pepper
½ teaspoon kosher salt
½-cup fresh parsley chopped or 2 Tablespoons dried parsley, reserved 3 tablespoons fresh for garnish
1 tablespoon dried dill
½-cup plain gluten free bread crumbs or gluten free Panko bread crumbs
¼ – ½-cup canola oil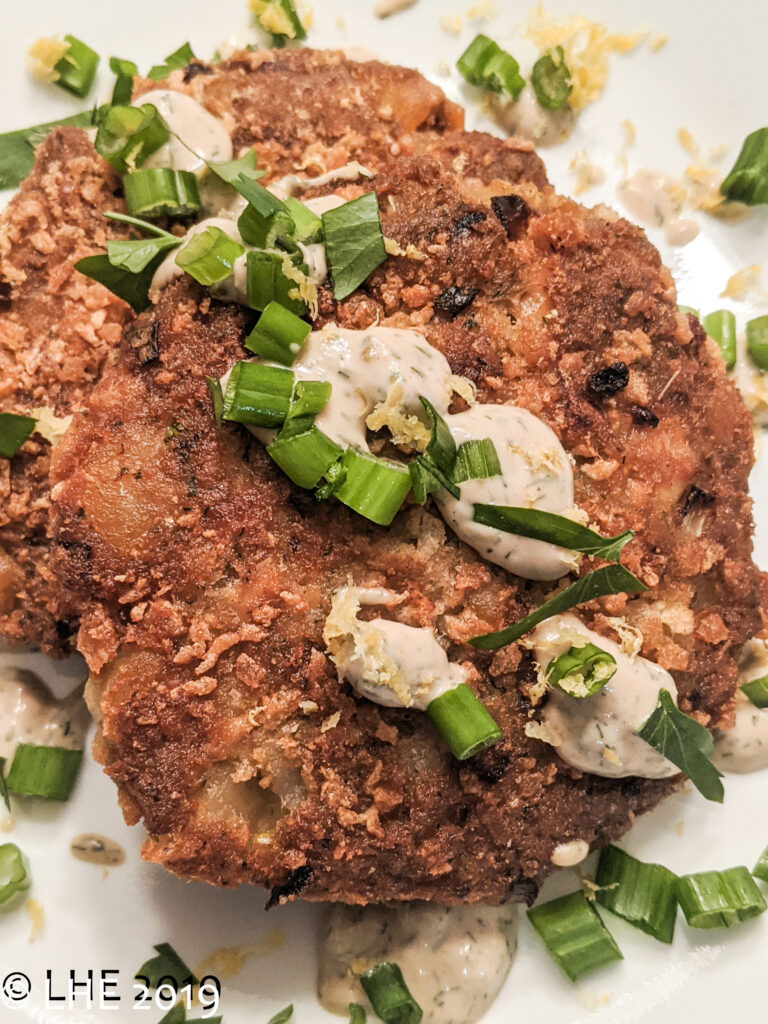 In large mixing bowl, combine all ingredients except the breadcrumbs and cooking oil. Mix all well, the best way is with hands. Mixture should be a little loose. Let stand for 10 minutes. Using an ice cream scoop, scoop out mixture and form into thick patties about 3 inches diameter. Coat each patty with breadcrumbs and place in a single layer on a parchment lined sheet pan. Preheat a large non-stick or cast iron skillet. Add ¼-cup oil. Place patties in heated pan and let cook on each side for about five or six minutes or until they reach a golden brown color. Turn and allow them to cook again until golden brown.
Serve with Lemon Caper Dill sauce, Wasabi mayonnaise, (¼-teaspoon Wasabi powder blended into ½-cup mayo from a jar), sour cream, or horseradish sauce.