I have my culinary challenges, and the recipe below is part of those challenges. When I moved to Texas, I had no understanding of the cuisine. I knew about the classic fried foods, I knew about Mexican influenced foods, but had never really experienced these foods. Food in Texas has so many differing influences, and now people call it fusion, but in reality, it was about locally available foods and the people who made them.
This recipe came out of my research into traditional Mexican food, and all the various regions. The Yucatan peninsula is tropical and defines the Caribbean and the Gulf of Mexico, so seafood is plentiful. The citrus is common in many dishes from the region, as are peppers and rich spices. Although this recipe isn't completely authentic, it is a fair interpretation, using easy to find ingredients.
Yucatan Style Fish Tacos Serves 4 – 6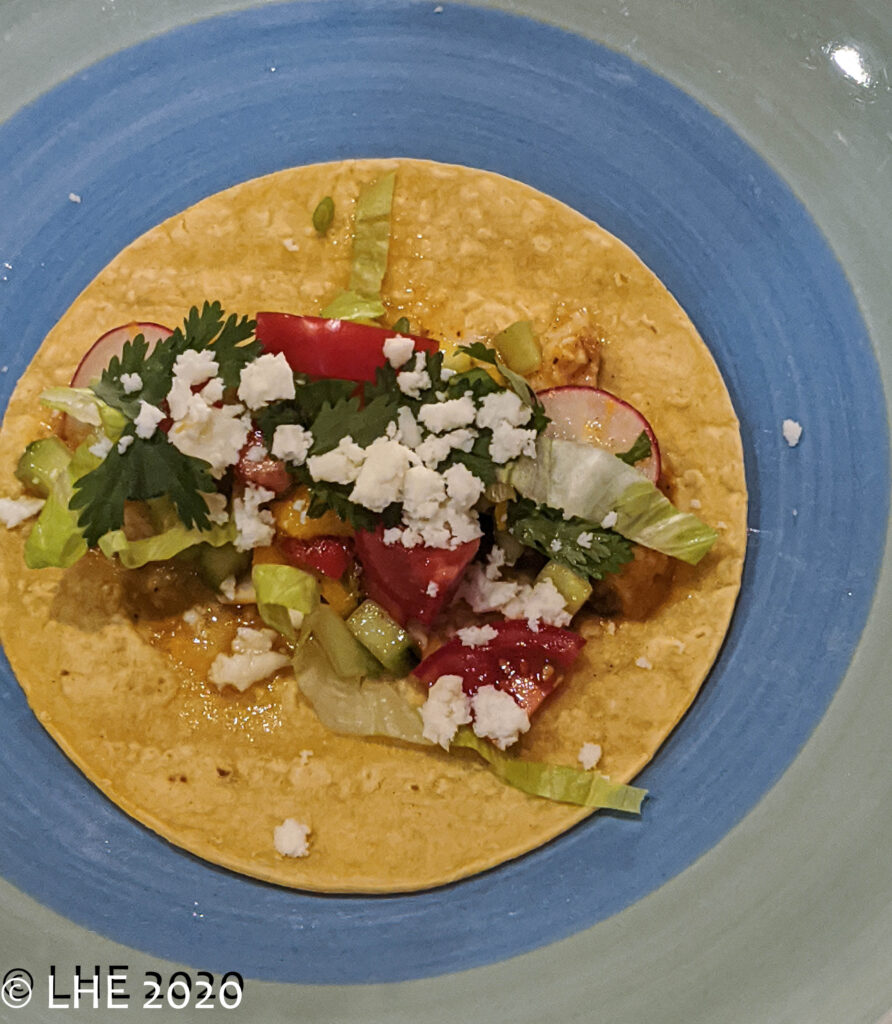 4 tilapia fillets
2 oranges, zested and juiced, reserve 1 teaspoon for garnish
6 limes, zested and juiced, reserve 1 teaspoon for garnish
1 teaspoon ground coriander
1 teaspoon ground cumin
1 teaspoon ground annatto (achiote)
1 teaspoon garlic granules
1 teaspoon onion granules
1 teaspoon granulated sugar
½ teaspoon kosher salt
½ teaspoon fresh ground black pepper
1 cup cilantro, reserve half for serving
2 tablespoons tequila
2 tablespoons neutral cooking oil
Combine the juice and seasonings in a gallon sized zip top bag. Add the fish, remove as much air as possible and coat the fish. Marinate for thirty minutes, turn the bag over to redistribute the mixture. Marinate for 30 minutes more. Remove the fish to a rack over paper towels to drain. Reserve the liquid. Heat a non-stick sauté pan over medium heat and add the oil. Cook each whole fillet for about two minutes per side, remove to a serving plate. Wipe excess oil from the pan and add the liquid. Add the tequila, reduce the heat and simmer to reduce. Add a large pinch of cilantro and zest. Remove from the heat and pour the sauce over the fish. Garnish with whole cilantro leaves, and zest. Serve as a main dish or taco with Citrus Pickled Relish, diced tomatoes, and queso fresco. Use soft and lightly heated corn tortillas.