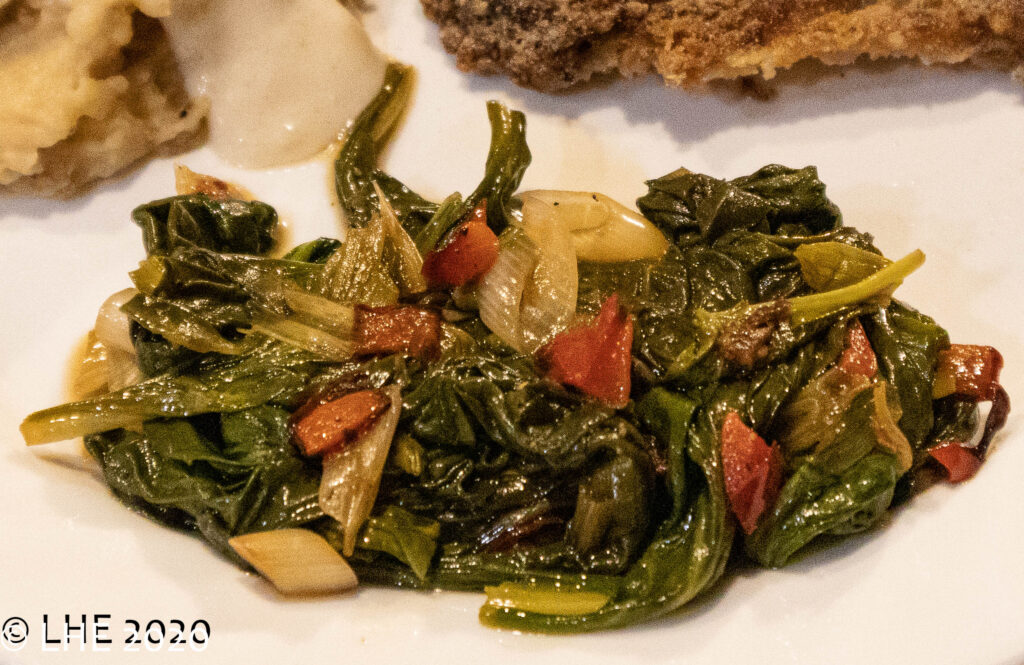 1 pound fresh spinach
4 scallions sliced
½ cup red bell pepper, small dice
2 tablespoons cooking oil
¼ cup sherry vinegar*
½ teaspoon kosher salt
½ teaspoon fresh ground black pepper
*Use white wine vinegar as a substitute.
Clean spinach or use pre-washed and trimmed spinach. Heat a skillet and add the oil. Sauté the bell pepper and scallions until lightly browned. Add the vinegar, then the spinach by a handful each. Stir constantly to coat and wilt the spinach, about 3 minutes. Remove from the heat and the salt and pepper and toss to combine. Serve immediately, or chill for one hour for a cold salad.
Use Swiss Chard or mustard greens, if preferred.