Ramos Gin Fizz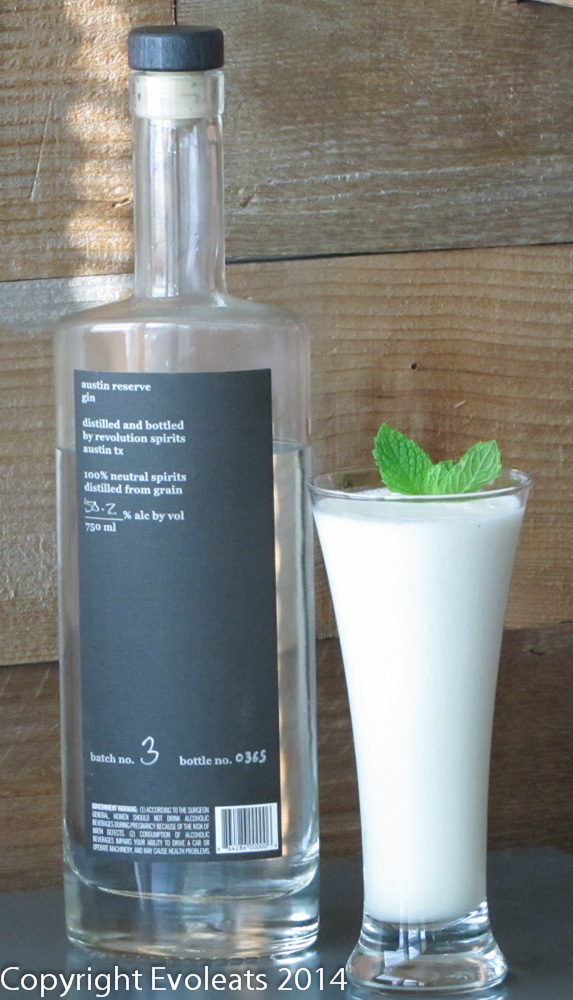 Servings: 1
Vitamix Version
2 ounces Revolution Spirits Austin Reserve Gin
1/2 shot fresh lemon juice
1/2 shot fresh lime juice
3/4 shot simple syrup
1 shot heavy cream
1/2 shot orange blossom water
1 each egg white
1 each mint leaf, torn

Chill all ingredients. Pour egg white and cream in the Vitamix. Set on variable speed starting at 2.
When egg and cream is frothy, add the lemon and lime juice and simple syrup. Blend at medium speed.
Add the orange water. Pour gin into a highball glass, fill the glass with ice and pour into the Vitamix. Add the mint.
Blend on med high until smooth and creamy
Pour into a tall collins glass and garnish with mint leaves.