Several weeks ago, my son asked me for the recipe for my pizza sauce. I pointed him to my Sunday Marinara, and told him to make a few changes. But there is a recipe that I've been winging for years and years. The list of ingredients is a little long, but it's easy to mix up. No cooking, no chopping, just put it all in a bowl, stir it up and use about an hour later. i made it recently, and due to a pandemic influenced shortage of some tomato products, I ended up with fire-roasted diced tomatoes. And I like it! I loved the smokey flavor and the intensity of the tomato flavor. I used my mini-food processor to puree the tomatoes, which was an added step, but it was and is worth the extra effort.
Lu's Pizza Sauce
1 15 ounce can tomato puree or 1 15 ounce can fire roasted diced tomatoes
2 tablespoons tomato paste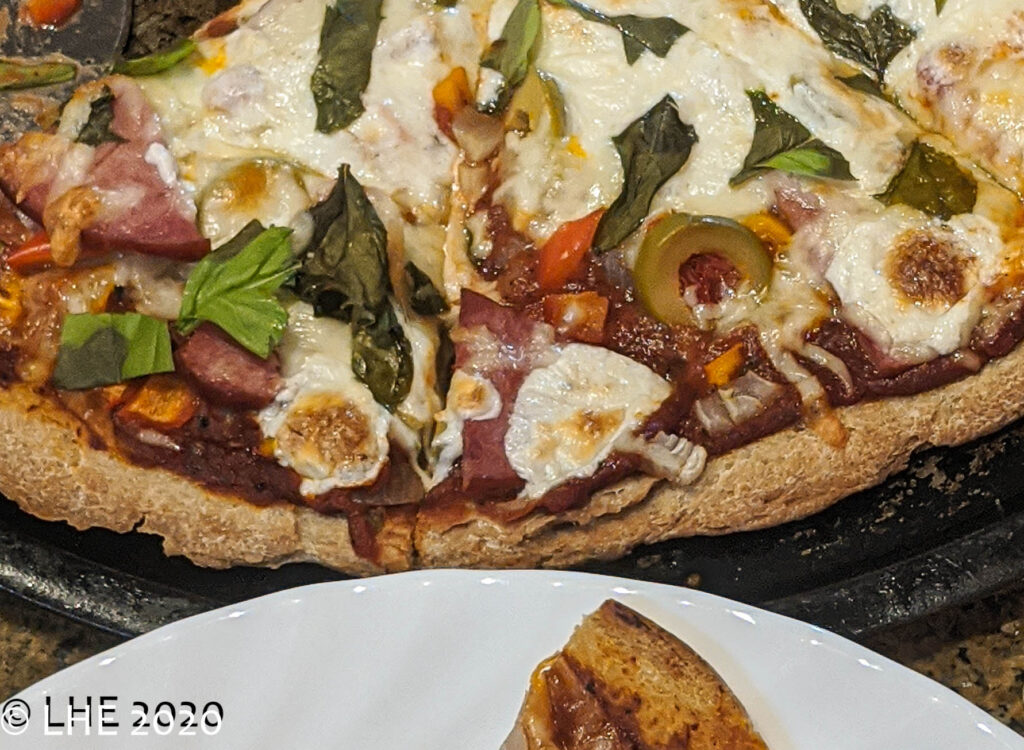 1 clove garlic, grated
1 tablespoon Italian seasoning
1 tablespoon dried basil
1 tablespoon dried oregano
1 teaspoon granulated garlic
1 teaspoon granulated onion
¼ teaspoon cayenne pepper
¼ teaspoon smoked paprika
1 teaspoon kosher salt
½ teaspoon fresh ground black pepper
2 tablespoons dry red wine (optional)
To begin, if you choose the diced fire roasted tomatoes, puree them with an immersion blender or food processor. In a medium non-reactive (stainless steel or glass), combine everything. Stir to combine and smooth out the tomato paste. Cover and refrigerate for at least one hour before use. Any leftovers can be frozen for up to six months.
Spoon the sauce on a par-baked gluten free crust and top with your favorite toppings. This is also a delicious dipping sauce. Just heat to a simmer in a saucepan and dip in whatever you like.