Strawberry Margaritas are classic at many Tex-Mex restaurants.  I think mine is better.  Use frozen fruit to avoid the mess of cleaning strawberries.  Fresh strawberries are grown more for looks than flavor, but the frozen are raised for flavor.  Just get a bag of unsweetened, take it home and whizz it up.  For the best results I like to use my Vitamix 5200 Series Blender.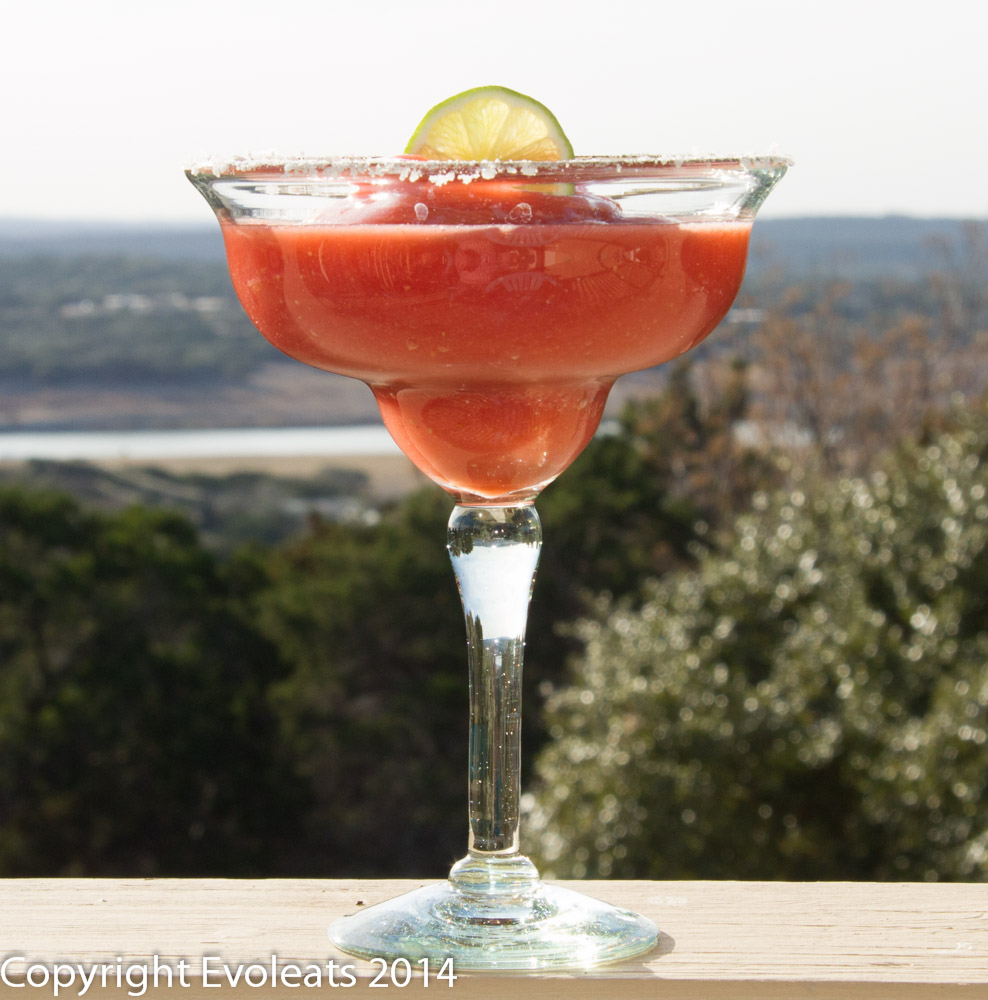 For two generous frozen strawberry margaritas:
2 cups frozen unsweetened whole strawberries
1 cup ice cubes
1 ounce fresh lime juice
4 ounces 100% agave silver tequila
3 ounces triple sec
2 tablespoons naturally sweetened strawberry jam.