Gluten-Free Grilled Goodness
This is a very easy recipe with lots impact. I love grilled cheese and it took a long time to find the right gluten-free bread for the sandwich. Thank goodness for Udi's white sandwich bread. This is a very delicious sandwich for lunch or a quick week night meal.

To make two sandwiches:
4 Slices Udi's White Sandwich Bread
2 Tablespoons Philly Chive and Onion Soft Cream Cheese
2 Slices Swiss Cheese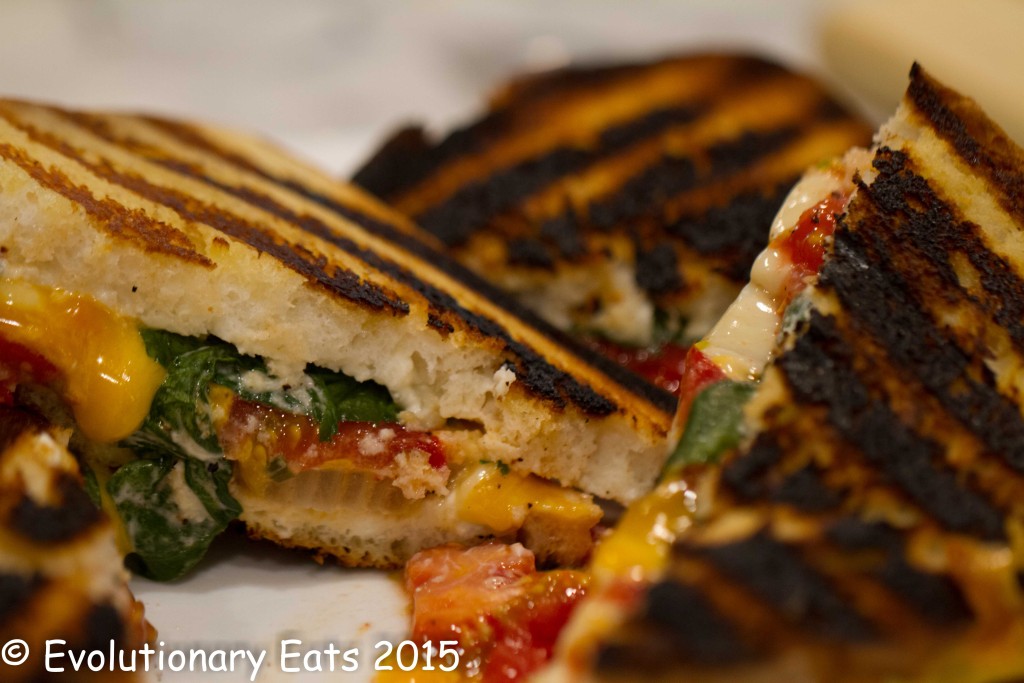 2 Slices Sharp Cheddar Cheese
4 ripe Campari Tomatoes, sliced
8-10 fresh spinach leaves
2 thick slices of sweet onion
About 2 tablespoons softened butter
Heat a griddle or grill pan. When hot, spray or brush lightly with a little cooking oil. Place each onion slice on the pan. Cook until lightly browned or grill marked on each side.
While the onions are cooking, spread the inside of the bread with the cream cheese. Place spinach in an even layer on one side of each sandwich, then add the onion, tomatoes and cheese so the cheese is on the top layer of the sandwich. This will create a barrier to keep the bread from getting soggy. Spread butter on the outside of the sandwiches. Grill the sandwiches for about 3-5 minutes per side or until toasted and the cheese is melted. Place the sandwiches on plates and let them rest for about 5 minutes before cutting and serving. Feel free to adjust or change the cheeses. I think some pepper cheese would be very tasty!