This recipe was a favorite of my kids. It's a one pot meal and takes about an hour to cook. Some variations include replacing the rice with 2 cups of frozen riced veggies, like cauliflower, and skip the water. For faster cooking use white rice instead of brown rice. I love this recipe because it's quick and easy to prep. Just five minutes from the chopping to the oven. I used a spicy cranberry pork sausage, but use whatever you like. In the past, I have used a smoked beef sausage.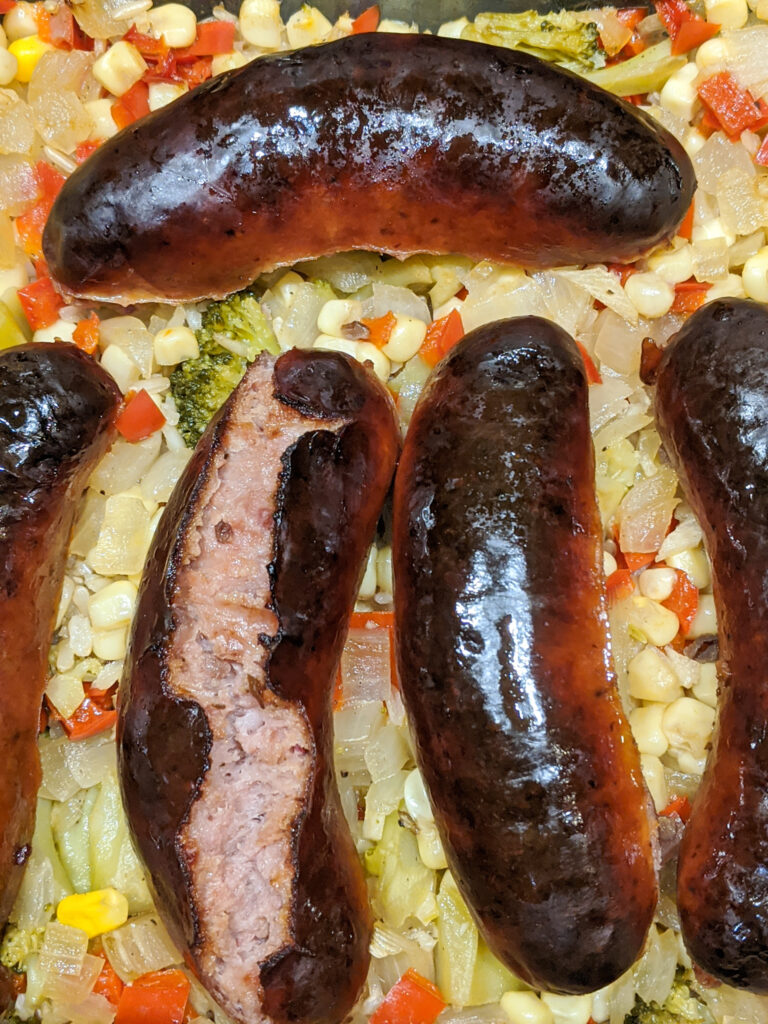 1-pound smoked heat and eat sausage
¾ cup brown rice
1 cup low sodium stock
½ cup water
2 cups frozen mixed veggies
1 clove garlic, minced or grated
½ of a medium to large bell pepper, small dice
½ cup onion, small dice
½ teaspoon fresh ground black pepper
½ teaspoon kosher salt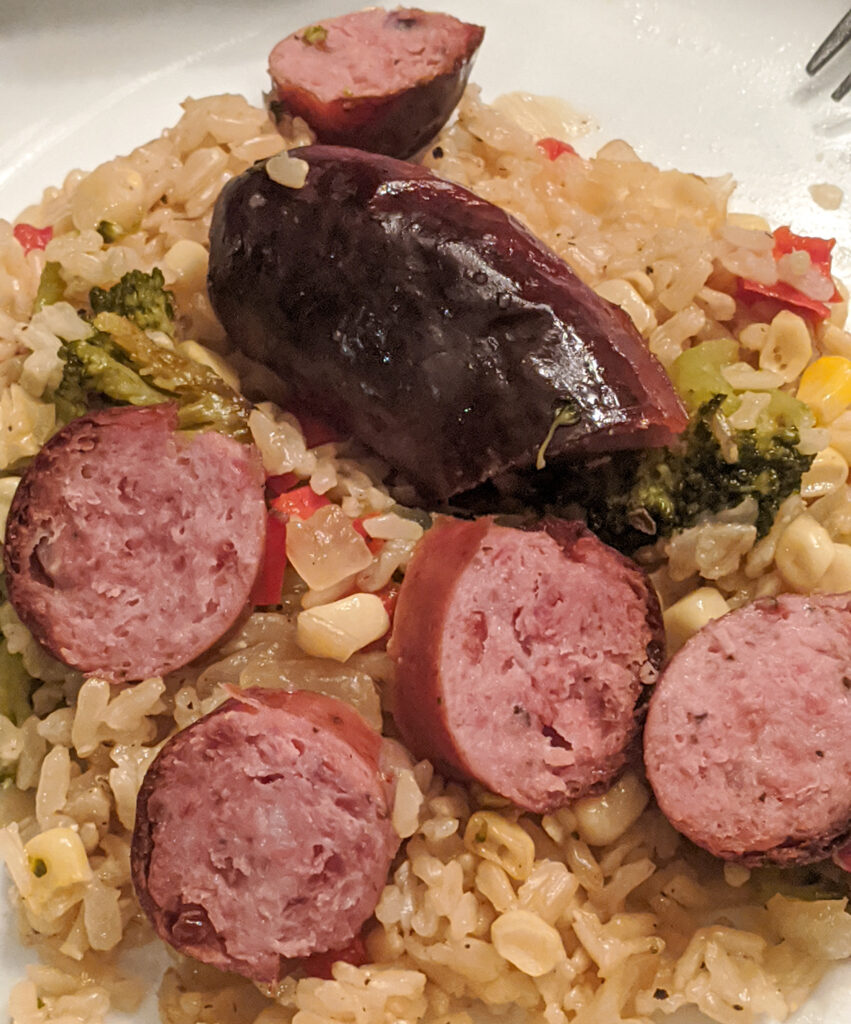 Preheat your oven to 350 degrees. Spray a 9-inch by 9-inch Pyrex pan. In the pan, combine the rice, stock, water and stir. Add the remainder of the ingredients, except the sausage. Stir to combine. Top the dish with the sausage. Cover with foil and bake for 30 minutes. Check the rice and bake for 15 minutes more covered. Remove the foil and bake for 15 minutes. To serve just scoop out the rice and veggies and top with a sausage.