These are some of the more decedent things I keep in my life.  Number one tool I need in the kitchen is a good knife.  I have several that are amazing, I use Mercer knives almost exclusively.
The best chef's knife I use is the Mercer 8 inch chef's knife.   This was the knife that got me through culinary school.  The best moment with this  knife was when Chef John Besh tossed a potato in the air and sliced through it wit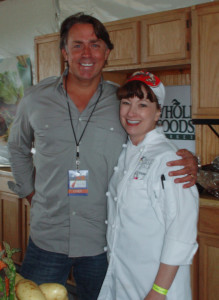 h my knife at a Wine and Food Festival in Austin.  He smiled, and I was a proud knife owner.