Buzz and Domino
If you follow me on Instagram, you know that once in a while I post photos of my furry buddies, Buzz and Domino. Buzz was the elder cat, a large poly-dactile gray tabby from the Austin Animal Shelter. TD and I were pet-less after our sweet dog Rocky died a few years earlier. It was time to change that status, and Buzz became our little buddy. Buzz acted a lot like a dog, and followed me everywhere. Buzz got a little lonely after TD passed away, and his solution was bringing home a friend. Enter Domino. Domino was hanging around the neighborhood and Buzz 'invited' her to our yard. With so many predators around, I made her a bed and fed her on the deck for a few days, while I searched for her family. After several days, I brought her into the house, which Buzz found both annoying and awesome. But Buzz was much calmer and happier having someone else to play with. They were besties and ran up and down the stairs, fought for my attention, and slept snuggled up together as if they were litter mates. Sadly Buzz passed away in January of 2020. He is greatly missed.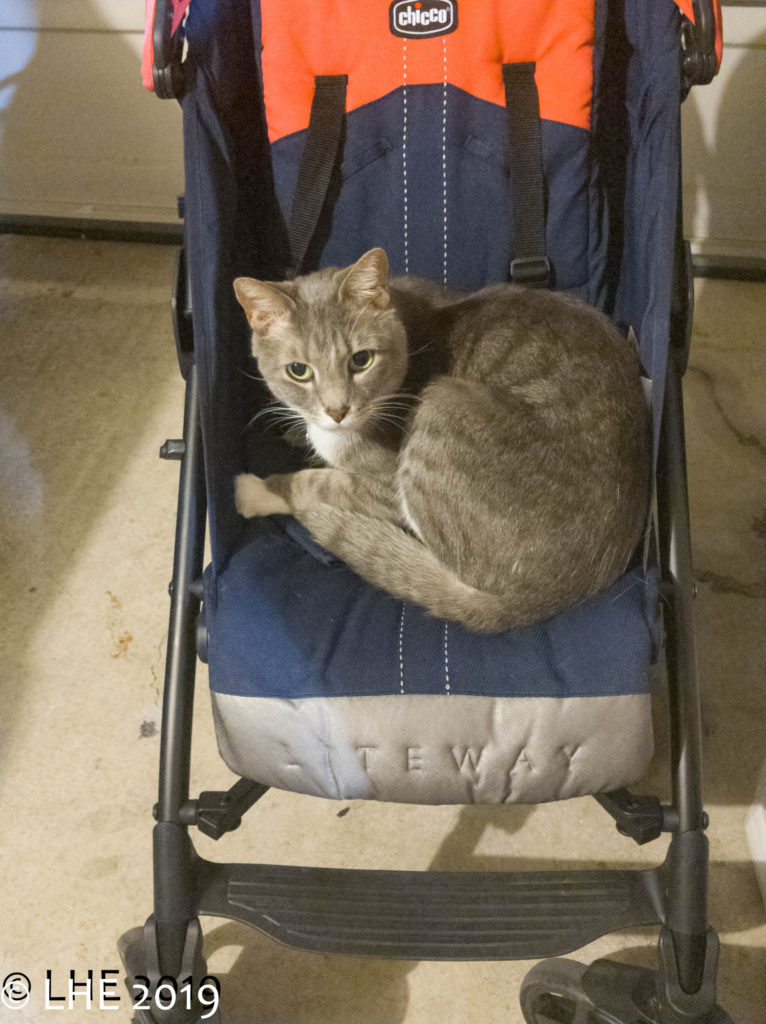 With cats and other pets several things are required for their lives. Now that Domino is in the 'senior' cat category, her diet has changed, as well as other needs. I don't like spending money on what is supposed to be the best or trendiest foods. So when Buzz came into my house, he was started off with cheap grocery store food, and soon switched to the classic Purina Cat Chow. After the multiple recalls of the fancier pet foods, I did some research and learned that Purina is made entirely in America with American products. Domino adapted quickly to the food and she really like it! Her weight has stayed stable, and at 12 she's still very active. With age, Buzz, like me developed a grain intolerance so they were switched to Purina Beyond Grain Free foods. After several trials, I found treats for both as well. I found Purina Beyond Grain Free Treats in a package of two! Domino loves the Ocean Whitefish, and a shake of the bag will bring her out of her favorite hiding places!
Toys Are Awesome
The cat in my house has very distinct preferences in the toy box. Buzz liked to take it over and sleep in it, on top of all the toys. He would dig until he found the perfect feathered stick to drag around the house, and up the stairs in the middle of the night. Domino has a love of fuzzy catnip toys, the mousier looking the better!
Buzz loved to play fishing for cats. This is a great toy for a bored cat. The retractable Teaser cat toy is great. The feathers and toys are easy to change and it's great for play inside or outside. It's good for cat-human interaction. If Buzz was feeling generous, he let Domino play too!